Return Policy
We offer a 10 Day Money Back Guarantee. If for any reason you are not completely delighted with your purchase you may return it within 10 days for a full refund, exchange or store credit (excluding return shipping & handling cost). Please contact our customer service team and we will give you the option of refund or exchange and provide you with details of how to return your product. Please make sure that all items are in their original packaging and unused. Please contact us if you would like to return a product for a refund, store credit or exchange.Order Cancellation
Where products are in stock, we normally dispatch orders within 24 hours. Where you wish to cancel an order, then you should please contact us as soon as possible with details of your order number. If the items have not already been sent, then we will cancel the order and refund your order amount using via your original payment method, and we will confirming our action via e-mail. However, if the items have already been sent out, then we will e-mail you confirmation of the dispatch date and you will need to wait until receipt of the goods and contact us upon their arrival before we can process either returns and/or refund to your account.
Damages Upon Arrival & Faulty Items
If for any reason your product does not reach you in perfect condition, please contact our customer care teams to arrange for a replacement. We guarantee that all of our products are of merchantable quality in accordance with your statutory rights. If an item develops a fault or defect, please contact our customer care team with details of the problem quoting your order number and we will advise you of actions to be taken.
Transit Times after Your Order Leaves Our Warehouse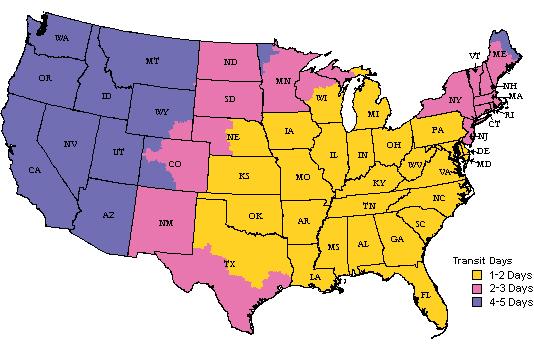 Please feel free to email us for international shipping quotes.
---